So Uber India isn't the only one tieing up with local payment partners to reach more consumers (and comply with the laws), Apple yesterday announced that it will allow it's Chinese customers to make app store purchases through UnionPay. UnionPay is China's one of the popular credit and debit card system and holds a virtual monopoly on processing payments between merchants, banks and credit card companies. It has issued more than 4.5 billion cards in China and operates in all cities.
Eddy Cue, Apple's senior vice president of Internet Software and Services has responded to its customers in China by providing an easy payment option as this was one of the most requested feature by its customers in China. Afterall, Such a move was anticipated as China is Apple's second largest market for app downloads. Now that purchasing apps is more convenient it should lead to a considerable hike in sales.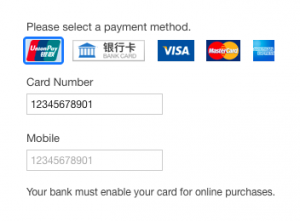 Previously, Chinese customers who were interested in buying digital goods through the app store had to set up a pre paid account to buy stuff from the play store, then provide an online banking password and then deposit at least 50 renminbi or $8 just to make a purchase from the app store. With the new payment option, you can link your UnionPay's debit or credit cards to your iTunes accounts, and you can easily make purchases without the complicated process, literally through one single touch.
Apple Pay which was released last month in US, lets iPhone users tap to pay for goods and services at retail stores and buy goods within an app. Although there is no word from Apple on linking UnionPay with Apple Pay, Thompson in his Daily Update on Monday said, "An agreement to support Apple's payment standard would seem to be the next logical step,". Apple has faced substantial regulatory obstacles while launching Apple Pay in China. A possible workaround would be to tie-up with Alibaba, China's e-commerce giant which has the necessary approval for its service. Apple and Joseph Tsai, executive vice chairman of Alibaba are currently in talks to integrate Alipay with Apple Pay.