Apple's CEO Tim Cook has been honored by CNN as one of the Best CEO's of 2014.  Recently, CNN Money published its 'The Best CEO's of 2014' list which apart from featuring Tim Cook as the best among all also praises Marisa Meyer, John Cehn, Mary Bara and others.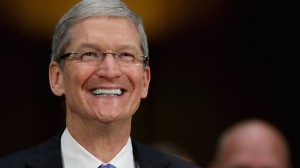 Having to balance the best creative as well the technical minds is tough but taking over the company with a good reputation to maintain is more tougher. Proving all the critics wrong and going beyond expectations, Tim Cook has lived up to everyone's expectations. According to CNN, Cook has made the company's stocks climb by 40% and will soon perhaps reach to an all time high; It also made some record breaking launches like launch of iPhone 6 and Apple Pay services. CNN also mentions the excitement which has been built up around the launch of Apple Watch which is due out in 2015. The hype built around the wearable gadget will be a big win for the Apple CEO.
CNN cites that Cook has the toughest CEO job amongst all. Because after the death of Steve Jobs, he had to prove the cynics and the skeptics that Apple could still innovate. It mentions that Tim Cook has clearly proven all the naysayers wrong making him earn the victory!
It's not only CNN who is amazed by the potential of Tim Cook as Apple's CEO, the Financial Time's also declared Cook as "Person of the Year" due to his capabilities. It also respected his decision of publicly declaring his sexuality and his decision to buy Beats in 2013. Cook was also a choice for TIME's 2014 "Person of the Year" award but lost out to the brave Ebola Fighters.