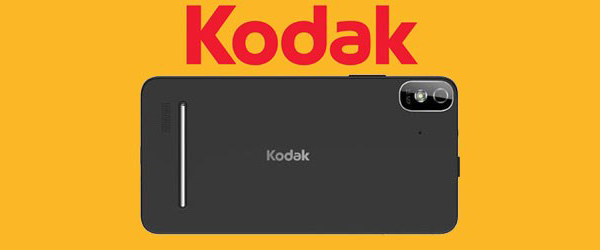 Anything related to Kodak gives us an instant image of camera in our minds but it's not the same this time, Kodak is making waves for its new Android phone. Kodak is launching its first Android based smartphone – the Kodak IM5 at the CES, 2015 on Tuesday (6th of January).
According to a Kodak spokesperson, the Kodak IM5 will be available globally, while it is starting to roll-out from Europe by the end of March, 2015. Kodak collaborated with the British firm 'Bullit' for developing majority of its components for the IM5.
The Kodak IM5 which supports dual-SIM has pretty good configuration packed under its 5" HD resolution (720*1280) display. The processor is a 1.7GHz octa-core MediaTek combined with 1GB RAM. The device runs on Android KitKat OS for now but the company promised an update to Android Lollipop 5.0.

The 13MP auto-focus rear camera (with flash) and the 5MP front camera are the 'jewels in the crown' here. As one might speculate about the awe inspiring camera features in the Kodak IM5, it certainly does not disappoint. Along with this, the unique feature of Kodak which is the image management software lets the users to quickly edit the pictures, share them on social network or print them using a customized app that is compatible with a wide range of printing devices.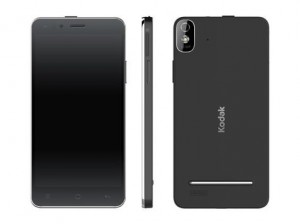 Apart from this, the IM5 comes with an internal storage capacity of 8GB and supports up to 32GB of further expansion. It is also equipped with an advanced remote management software which will let your family and friends access the phone, too.
Furthermore, the home screen launchpad has been kept very simple with a grid of icons for dialer pad, messages, camera, email, etc. The Kodak IM5 comes with its own application store, called 'Apps', claiming to offer a myriad of suitable applications for the users. The Kodak IM5 will be available available in the classical colours of black and white at EUR 229 (about $249).
Developed with an aim of offering simplicity for the smartphone experience, one might find no sacrifices on speed and performance. And not to forget the enhanced image capturing and management powers bestowed, which Kodak is famously known for.