Amidst the revolutionary phase of smartphones, wearable technology is advancing at an exciting pace. With lots of news catching up on wearable technology, Google shared its plans over its ambitious yet exciting project, Google Glass. Google announced that Glass Explorer edition would no longer be available. Google also announced that it is working on an upgraded Google Glass 2 which calmed down the shocked tech enthusiasts.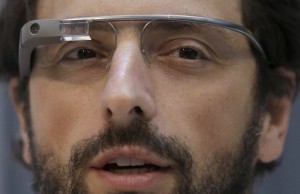 While breaking the news about the discontinuation of the product, Google said that it will come up with the future versions of the Google Glass as and when they're ready. This means that the project has not been scrapped but is now operational in the backyards of Google with a different approach. The post also mentioned that Google will shut down its Explorer Program, which gave out the first commercial version of Glass within its Google[X] wing.
The new team of Google Glass will be led by Ivy Ross. Ross and her team will report to Tony Fadell. Tony Fadell is the CEO of Nest Labs,  which was acquired by Google about a year ago. The Glass project will be moving out from the Google[X] program and will work as an independent unit.
Although Google will discontinue selling Glass to the consumers, an article from the Wall Street Journal reported that Google will continue to sell Glass to businesses and developers for building work applications.
In 2013, Google had made the Glass available only for developers. Which was then followed by its release for everyone in May'14. Ever since its release it has received admirations as well as criticisms. Google is pretty excited over the future of the project and said that they are graduating from the Google[X] program only to bring out the best.
With similar devices already surfacing the market, Google has to gird its loins and give their best shot at it.