According to a mobile analyst firm Juniper Research, a total of about 375 million smartphone shipments occurred in the fourth quarter of 2014. The annual total of over 1.2 billion smartphones being shipped was also reported. This showcases a 29 percent overall growth in smartphone sector when compared to last year.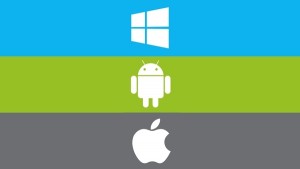 When keeping Android, iOS and Windows all under the same roof, Android bags the largest share of users. Android accounted for about 81 percent of all smartphones shipped out last year. Other reports suggest that the emerging markets of China, Indonesia and Korea drove industry's growth and are expected to continue doing the same.
On breaking down the stats, it comes out that Samsung shipped an estimated 315 million smartphones in the year 2014, accounting for 25 percent of the total shipments. However the company lately reported its first annual earnings decline in past three years. Meanwhile Apple reported selling 74.5 million units of iPhone. Despite closing in on Samsung in the fourth quarter, Apple is speculated to have about 20 percent of the total share for 2014. Numbers given here cannot be a strong proof to give out any verdict as Apple reported total number of units sold while other figures suggest the total shipments.
Microsoft has said to ship 38.8 million smartphones which comprises of only 3 percent of the total market share. Huawei too improved on its performance by shipping over 70 million smartphones last year. It gained about 6 percent of the market.
With a change in wind direction for the smartphone manufacturers, fact remains that Google's Android enjoyed complete dominance over the smartphone market. But it is not supposed to be smooth sailing from here as there are news on OnePlus working to build another platform. Also Microsoft is intending to invest in CyanogenMod version of Android.