Now that the Apple Watch is moving closer towards its launch, there is a lot of news surfacing about other watch manufacturing giants working on such devices. Initially on announcement of the Apple Watch, the analog watch makers were blatantly dismissive about the fact that this project would harm their popularity in the market. But lately, high-end Swiss watchmakers like TAGHeuer and Swatch have been said to turn their attention towards developing smartwatches.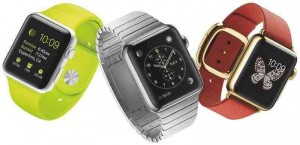 After previously denying its interests towards developing a smartwatch, TAGHeuer has changed its mind. It has already started acquiring companies and partnerships to offer a product inculcating luxury and technology. It is rumored that the TAGHeuer smartwatch will include mechanical actions monitored over by sensors to enable certain unique features.
Another Swiss based company, Swatch revealed its plans for developing and shipping their own smartwatches in coming three months period. Swatch too earlier was skeptic about smartwatch technology being the "next big thing". But now Swatch CEO, Hayek says that with decades of experience, Swatch is fully equipped to go heads on with Apple Watch.
One of the major claims by Swatch is that its device will be enabled to connect to the internet without a need of getting charged. This can only be rounded up as a technology enabling the watch to be up by using some alternative energy source and not the conventional batteries. It is also said to have mobile payment platform for which the company is in talks with mobile payment retailer partners.
But Montblanc was the first to announce its 'e-Strap' accessory band. This enabled the user to attach the smart unit to any of the conventional analog watch, without actually making the user to buy a completely new smartwatch. This 0.9-inch wide accessory lays flat on the lower side of wrist. Montblanc enabled it with features like receiving notifications from smartphones, control music playback, count steps, etc. e-Strap is enabled to connect to iPhones and iPads via Bluetooth link. This device counters the idea of getting a new wearable gadget by attaching an accessory on the analog watches.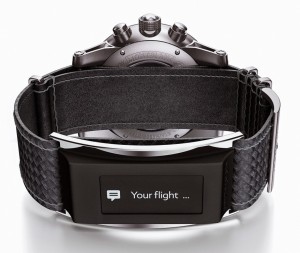 On Apple reporting to be in sync with its Apple Watch development, it adds pressure on other players in the market to shift gears. Also there are lots of developments already done on the Apple Watch. Such friction amongst the giants will produce a variety of appealing gadgets, all showcasing new and unique features which eventually will benefit the end consumers.