Apple is reportedly working on a upgraded version of TouchID sensor that will be shipped in their next phone. This is mainly to reduce the reading errors and enhance the experience of Apple Pay which is Apple's new payment system.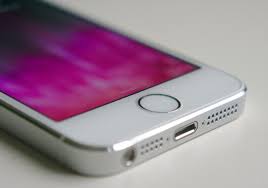 As of now, TouchID works pretty well when unlocking your device and the fact that it is getting better is good news. It has also made Apple Pay very easy to use. If you own an iPhone 6 or 6 Plus then due to NFC, all you need to do when carrying out a transaction is hold your finger on the home button and tap the contactless reader.
TouchID was introduced by Apple in the iPhone 5s and the sensors sit under the home button. So, instead of manually entering a passcode every single time to unlock your iPhone, you simply press the home button and it reads your fingerprint. A user can set multiple fingers to perform this action. Not only did Apple put in this sensor in the iPhone 6 and 6 Plus but also introduced it to the iPad Air 2 and iPad Mini 3.
The new iPhone will be a successor to the iPhone 6 and will most probably called the iPhone 6s. Apple may also launch the next version of the iPhone 6 Plus. All in all, the last few months have been extremely good for Apple as it sold a humongous number of their new iPhones and also overtook Andorid in the US after a long time. This success is mainly because they finally brought out big screen phones which the public has been demanding for a very long time.  They are also expected to release the Apple Watch in the next few months.