It is known news that the Apple Watch will be released in April this year. But now it is reported that the Cupertino based technology giant has asked its Asian suppliers to manufacture around 6 million units of the watch. The Apple Watch is the first new product line that the company has introduced since the launch of the iPad and also the first under the leadership of CEO Tim Cook.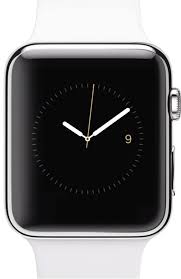 The Watch has three different variants which are named Apple Watch, Apple Watch Sports and the Apple Watch Edition. All the three have detachable straps. The Apple Watch Sports is the standard version and will have straps made of rubber and will be available in funky colours. On the other hand, Apple Watch Edition is the costliest among the three as it has an 18-karat yellow gold casing. The Apple Watch will be priced in between these two models. Apple has only spoken about the price of the Sports version which starts at $349. It is said the the Apple Watch Edition may cost as much $4,000 and one could actually buy the latest version of the Mac Pro for this amount.
To compete with the Apple Watch Edition, LG too brought out an all-metal luxury watch called the LG Watch Urbane. Among other smart-watches, the Moto 360 by Motorola received a lot of accolades for its design. But as of now the smart-watch market is a niche one as it they do not offer any feature as a stand alone device but needs to be connected to your smartphone. Apple had unveiled the Watch at an event held at Flint Centre where the iPhone 6 and iPhone 6 Plus were also released. While the iPhones went on sale immediately, the Watch got delayed as the company were still working the device. In fact, Tim Cook didn't give us any inkling of the battery life of the watch but recently reports suggested that the battery lasted only for three hours. Apple couldn't possibly allow that and hence the delay maybe blamed on this.